You DO NOT need to stop breastfeeding with mastitis.
There you go. Straight to the point my friend. Now I will tell you why.
Mastitis can either be inflammatory or an infection in the breast tissue. This is NOT occurring in the milk itself. In fact the milk has escaped where it being held or made, and travelled into the breast tissue outside the milk-making structures called lobes and ducts. Your baby will not be sucking through mastitis inflammation or infection from your nipple.
One thing to note though is that although you don't have to stop breastfeeding with mastitis, your baby may be deterred from feeding off the mastitis affected breast. This is for a couple of reasons:
Your body will usually reduce the amount of milk that breast produces because you are unwell. Your brain is clever and will work to get the breast healthy again by not making it work so hard.
The chemical changes that occur with mastitis can change the flavour of the milk to be more of a salty taste. Babies generally prefer sweeter milk and so may turn off that breast for up to a week until the milk regains it's "normal" flavour.
What should I do when I have mastitis?
Please continue to breastfeed or pump a mastitis affected breast. It is important to continue to drain the breast. Of importance here though is that you want to also clear the breast tissue congestion of the mastitis which is not via the nipple. The lumps you feel with mastitis will not come out the nipple and in fact need to be drained via specific mastitis massage that we teach in our courses.
By resolving mastitis with our massage techniques, you will not only learn how to manage it if it happens again in the future, but you will also assist your breast health to get back to making milk for your baby.
Read more about mastitis HERE.
Osteopath & Your Two Jugs Co-Founder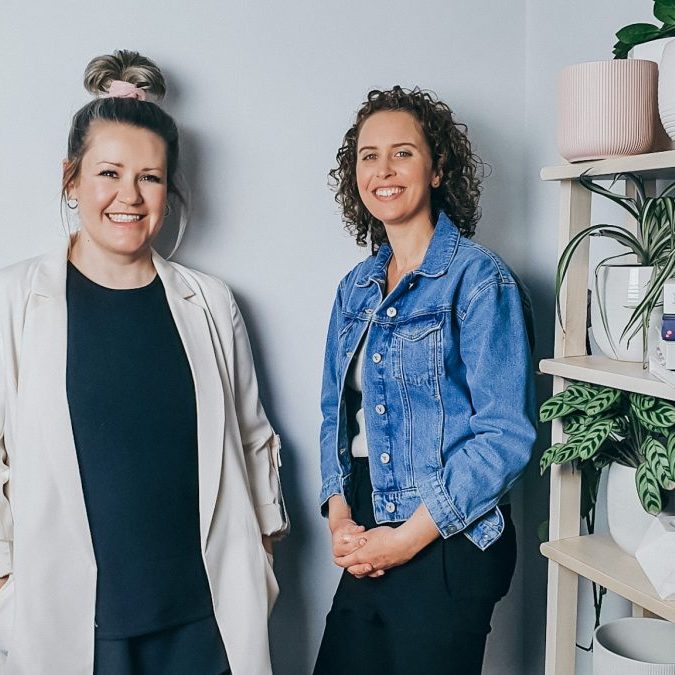 Elise Fuller & Katie Willy
Osteopaths & Your Two Jugs Co-Founders
Elise & Katie are Melbourne based osteopaths who have been actively treating breastfeeding women in clinic since 2015. During 2020 lockdown they launched their company Your Two Jugs to educate more women about how to treat their own breastfeeding conditions. Their online video based course, Boobology, is available now with heaps of education and hands on techniques to teach women the do's & don'ts for mastitis, blocked ducts & engorgement. More recently, Your Two Jugs launched a full health care practitioner course, called The Boob Hero, to educate manual therapists on their contribution to supporting breastfeeding women with hands on care. Empowerment all starts with education, and the more support available for women, the better.